The state of Arizona has beautiful weather and delicious eats. So, what is better than an amazing restaurant with a gorgeous patio? Luckily, Arizona is home to endless options.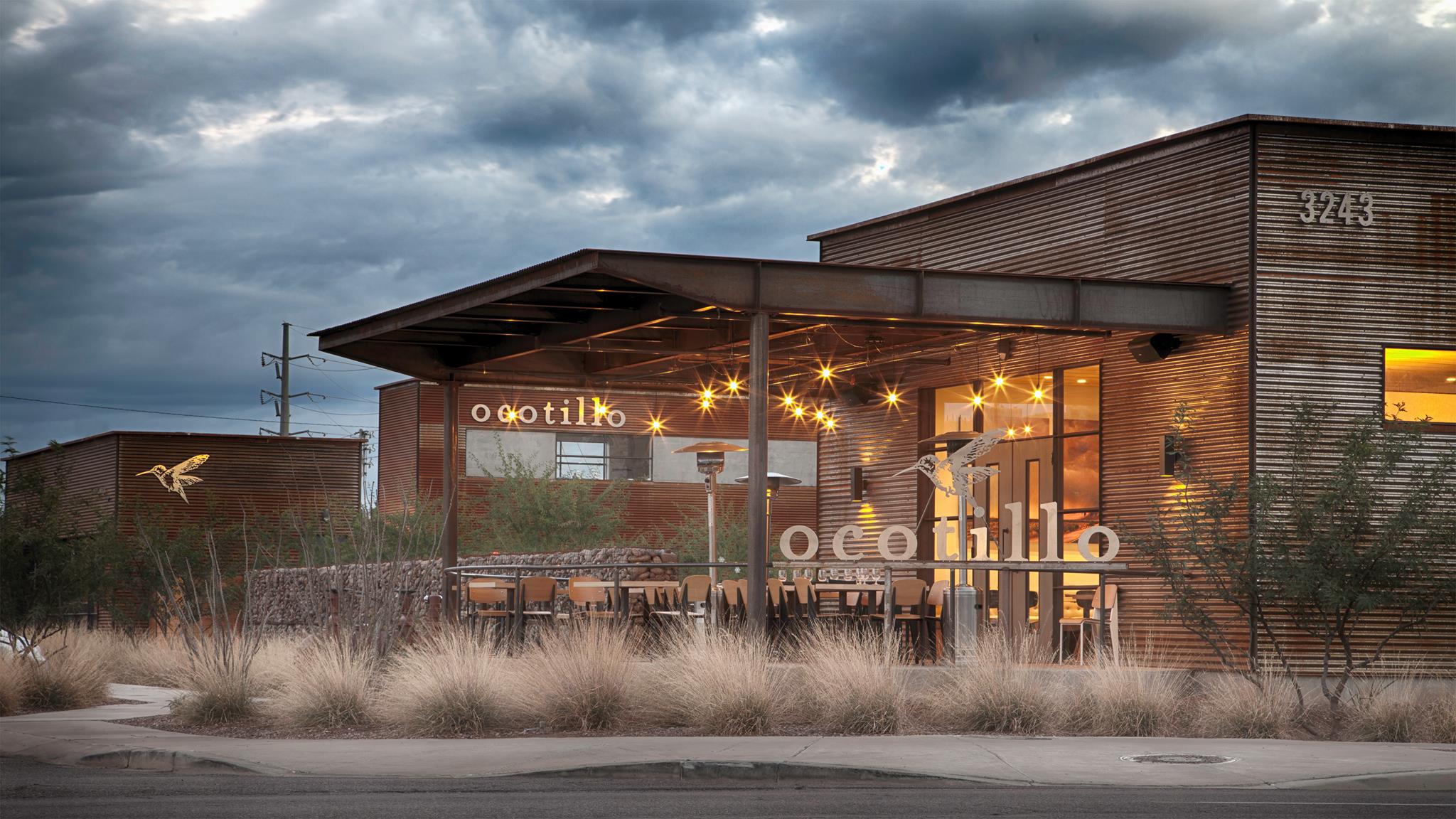 The Vig at McDowell Mountain
Located in North Scottsdale and not a far drive from the luxurious homes at Sky Crossing, The Vig at McDowell Mountain offers a small but flavorful menu. This location has an outdoor bar complete with televisions and even live music in the evenings. While sipping on one of their signature cocktails whipped up by their friendly staff, you can also enjoy the great outdoors playing games like cornhole on their patio. The Vig's patio also has plenty of seating and umbrellas to offer shade during the day.
Different Pointe of View
Located 1800 feet above the pristine Phoenix Mountain Preserve, the mountain top restaurant, Different Pointe of View, will not disappoint. The fine-dining restaurant is inside the Pointe Hilton Tapatio Cliffs Resort in downtown Phoenix and offers a breathtaking view of the city's skyline and desert landscape. Not only is the view amazing, so is the food and their signature cocktails.
Ocotillo
Also located in Phoenix is Ocotillo, a modern restaurant with a patio for beer lovers. The casual place midtown joint has a patio complete with a beer garden, grassy lawn, fire pit, and plenty of shade. It also offers a commercial picnic spot with a bar. Perfect for the whole family, Ocotillo offers delicious eats and drinks while providing a family-friendly environment.
Old Town Tortilla Factory
One of the most famous dining spots in Scottsdale is the Old Town Tortilla Factory. The award-winning restaurant has a stellar patio with 100-year-old pecan trees. The patio is a comfortable setting with globe light sets, and the menu is complete with entrees made with house-made tortillas and 120 different tequilas.
Olive and Ivy
Also located in Scottsdale are Olive and Ivy. Sitting right on the Scottsdale Waterfront, the patio has string lights and trees, plus one of the best views in Scottsdale overlooking the canal. The menu is full of delicious apps to share with friends and one-of-a-kind cocktails like their famous sangria.