A personal loan is one of the most popular debt instruments in the Indian market today. It has been classified as one of India's fastest-growing loan categories for the last few years. Today, a personal loan is one of the most preferred loan instruments among borrowers of all categories. This has also resulted in a surge in lending institutes and the birth of online loan apps. These apps are coming up with more appealing loan terms, easy processing, and attractive interest rates. Today, you can easily download an instant loan app and apply for credit within seconds. If your loan gets approved, the amount gets credited to your account in just a few hours.
With this increased use of personal loans, it has also become equally important for people to understand the loan terms and take the necessary measures to protect their creditworthiness. Earlier, people used to be scared of debt as there were no proper means to track these loans, and the borrowers often ended up losing their valuables to debt. But today, loans have become highly affordable, and your repayments can be tracked easily through online loan apps. Once you complete your loan tenure by paying off all the installments, the lending institutes will issue you a NOC. This NOC is a very important document to protect your creditworthiness and avoid unnecessary charges or faulty transactions.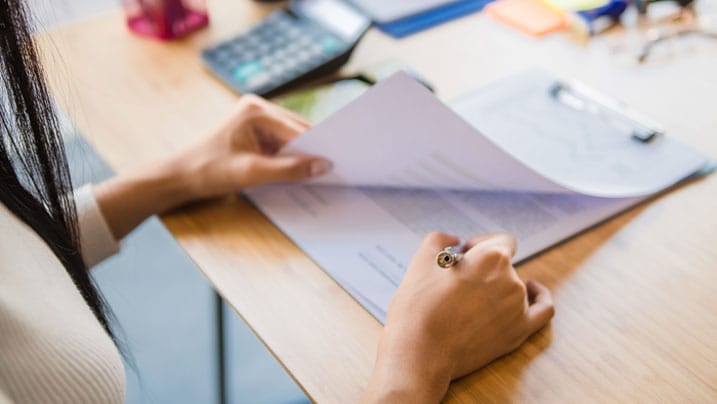 What is a loan NOC?
A loan NOC or a No Objection Certificate is a document issued by the lender to the borrower upon full and final repayment of the loan. The authentic certification states that the borrower has repaid the loan amount and the interest due on their part. It also says that the lender has no pending demands or expectations of funds about the specific loan account relationship between the two.
By issuing the NOC, the lender absolves the borrower of any open or pending liabilities or debt servicing commitments. Further, with a loan NOC, the lender declares to the public that they do not have any objection to the borrower entering any other kind of financial or business relationship with any third party.
How to get a loan NOC?
The first step to getting a loan NOC is to pay your loan in full. This can be done per the original loan repayment schedule or by paying your loan amount in advance through foreclosure. Once the lender has received all the payments in full, including all the interests and fees you were liable to pay, they will close your loan account.
On the closure of your loan account, the lender should be issuing the 'No Objection Certificate' on their own. However, this may differ from lender to lender depending upon their policy. If you borrowed from an online loan app, the lender would send you the NOC via email a few minutes after the loan is paid off. For the people who did not choose an instant loan app but took a loan from a conventional lender, ideally, you should receive the NOC in the mail within 30 working days. They may also send you a copy of the NOC through email.
However, if you do not receive the NOC copy within the stipulated period, you should contact the lender's customer care service. Provide the customer care executive with your loan details and ask them to request the NOC.
Also, if you misplace your NOC, you can lodge an FIR about the loss. Then you can request a new NOC from the lender by showing a copy of the FIR and providing them with all the loan details.
The importance of NOC
For a borrower, it is very important to get a NOC from the lender after they have paid off their loan. Here are some of the reasons why this document is so important for you –
First, the loan NOC issued by the lender is authentic proof that the loan has been paid off from your side in full. Once you have the NOC, the lender will not have any claim of any dues about that specific loan in the future.
Second, it protects you from any problems with any debt collectors. You can show the NOC to collectors and prove that there is no due on your part. Sometimes, a loan may get marked as default even after being paid in full due to human error.
Third, it can protect you against harassment for paying an outstanding amount you have already paid.
Finally, many people use personal loans to build a credit score for higher ticket loans. In such cases, the NOC will prove you are free of debt.
Implications of not getting a personal loan NOC
Many people think they have paid off their last EMI and their responsibility is over. Every borrower must obtain a copy of the NOC because not doing so can have serious implications.
If you do not get the NOC, you are at risk of erroneous demands by the lender, and your loan account may remain unclosed.
If you do not get a NOC and the lender does not report to the credit bureau that your loan is paid in full, it can impact your credit score. The credit bureau will ask for NOC to fix such errors in your credit profile. So, you must have the NOC for every loan you take and have paid.
Sometimes, your loan account may remain open even after the tenure because of a missed payment or pending fees. You might have to pay further penalties if you do not pay them immediately. You become aware of these pending charges when you seek the NOC from the lender. You can easily pay off the amount and close your loan account.
Finally, if you do not get the loan NOC, you might even be denied big-ticket loans because the new lenders may see the previous loans as an open or ongoing liability on your part.
Conclusion
Getting a no-objection certificate at the closure of your loan account is very important for your financial health. This certificate can protect you against erroneous charges and help you avail of a new loan for a higher amount.