Being holistically healthy means being physically, emotionally, mentally, relationally, and spiritually healthy, so this means that it's something we need to work towards. We can't be passive and expect to find wholeness without doing anything about it.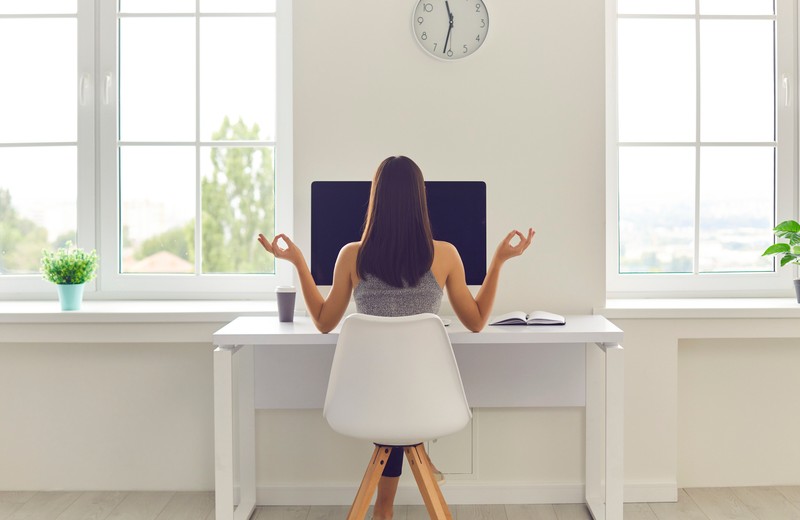 Now that many of us might have to stay home as much as possible, we will benefit greatly from creating a space in our house whose sole purpose is to help us find physical, mental, emotional, relational, and spiritual healing during the pandemic.
Here are some tips for establishing a space that's dedicated to your health and enjoyment.
Consider your soul
Holistic wellness takes into consideration the whole person, not just their body or mind. This means caring for one's soul or spirit—if that's something you believe in. Regardless of what belief system or religion you adhere to, you will benefit greatly from having a space where you can enjoy some quiet.
You don't need to meditate or pray if that's not something you believe in personally. But you can always enjoy a good book with a hot cup of tea or chocolate. Just make sure that the room can also be a space where you can shut off the rest of the world, which means your smartphones and other devices, especially during your days off from work or school.
List down your hobbies.
If holistic health is all about being well in every area of your personhood, this includes learning how to have fun and enjoy your leisure time. What hobbies make you happy, especially during a time like 2021 when the world is battling a disease? Here are some hobbies you can incorporate into the room to allow yourself to sit down and have fun with family and friends.
Tabletop games, which can be fun for the whole family.
If you're into gaming, invest in the 

most reliable gaming computers

 in the market so that you never have to worry about your PC crashing in the middle of an intense game.
Movies are also fun for the whole family, so why not invest in a big screen and a movie collection you can be proud of? Streaming services can also be affordable, depending on their catalog.
By permitting yourself to enjoy your hobbies, you remind yourself that life is not just about work—it's also about finding rest through your interests and passions.
Invest in essential fitness equipment
Your wellness room needs to at least have some essential fitness equipment, like the following:
Dumbell set
Kettleball set
Stationary bicycle
Treadmill
Yoga mat
These pieces are enough to give you a well-rounded exercise routine throughout the week. If you have a screen in your wellness room, that can be beneficial, too, since studies show that watching something else while working out can help distract you from the pain and discomfort. Just pay attention to your mindfulness and how your senses and body are responding to the activity.
Incorporate a seating area for you and your family
While the wellness room is undoubtedly for individuals, it can strengthen your relationships, too. Make sure you have a comfortable couch or seating area where you and a family member can have serious and honest talks about how you're doing.
If we want to heal from our emotional pain, talking it out with people we trust can help us do it. It can also be a place where you connect with people outside of the home through Zoom calls or Google Meets. Doing so would provide some much-needed privacy from the rest of the home's occupants.
Make sure it's a no-work zone.
This is perhaps the most important part: Make sure that you leave your work or school at the door whenever you enter the wellness room. Scientists have long discouraged people from working from their beds. One of the reasons is that our minds tend to associate certain places with sleep and work.
When we work in the wellness room, we train our minds to think about things that stress us out whenever we enter, which is the exact purpose of the room. So make sure that the space is a no-work or schoolwork zone for you and your family.
Having a room just for wellness and leisure may seem like a luxury, but it's one of the best things we can do for our bodies, minds, and spirits during this pandemic. Invest in this room and let it be your charging area during these difficult times.