Keyword research is the most important step for new bloggers. It is a way to find out what your audience wants to hear from you. It helps you find and rank what search terms are relevant to your blog. Once you get an idea of what your audience wants to read about, it will be easier for you to create content that matches their interest.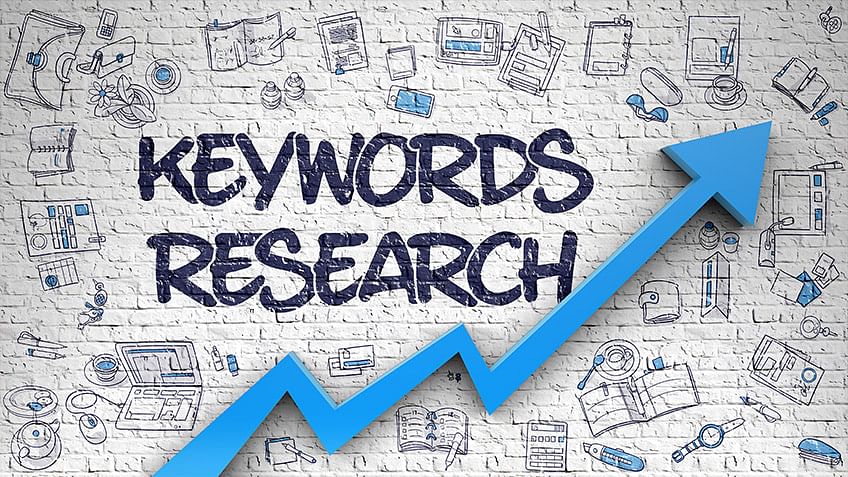 When you start a new blog, keyword research is the first thing you must focus on. Well, keyword research is often a forgotten step in the blogging process, but it's the most important step you can take to ensure that your blog has a chance at success. If you don't have a keyword strategy for your blog, it will take much longer for you to grow your audience.
In this post, we'll show you how to find keywords your target audience is searching for so that you can create a content marketing plan to help you drive traffic to your blog. The best keyword research strategy for a new blog is to start with a general keyword search, like "keyword research," and then drill down to a niche you are interested in blogging about. Then do the same thing with your desired keyword and see if it gives you results similar to what you want. Once you have done that, you need to determine what keywords and phrases you will use to promote your content.
What is keyword research?
Keyword research is discovering which words and phrases people use to search for when looking for information on a particular topic. Keywords are the primary way of driving traffic to your website, so you must have a good strategy. When you start a new blog, it's tempting to go ahead and write a bunch of posts without any thought about keywords. But if you don't do this early on, you'll spend months figuring out how to rank for keywords that nobody searches for. Keyword research is an essential part of the SEO process. It's the most overlooked part by many bloggers.
What Are The Best Keyword Research Tools?
Keyword research is the process of identifying which keywords are the best fit for your blog. This can be done by asking yourself a few questions. First, what is your niche? This is the easiest question to answer because you're probably already pretty good at narrowing down the place. Second, what are the keywords people search for when looking for information about your business? To find out, you can use a keyword research tool. Keyword tools are a great way to find relevant terms quickly. Some tools allow you to enter a few keywords, and they'll generate a list of applicable terms. If you're looking for a more in-depth solution, you can also use Google Trends to search for popular keywords.
How to start keyword research?
The best way to figure out what keywords to target for your blog is to conduct a thorough keyword research session. While you can find plenty of keyword tools online, you'll probably be better off using free tools such as Google Trends or WordStream. If you already know what topics you're interested in writing about, you can type those keywords into Google Trends. The tool will show you the monthly search volumes for those keywords.
How do you conduct keyword research?
Keyword research is the process of finding keywords that are highly relevant to your target audience. The goal is to find less competitive keywords on which your target audience will click. While several tools are available to help you with this, the two best are Google's Keyword Planner and Google Trends. Keyword Planner is a free tool that lets you look up keywords that have the potential to drive traffic. You can search for terms based on geographic location, device type, and even time of day. You can also set a budget and see how much competition there is for each keyword. Google Trends is similar to the previous tool, but it's designed to help you identify keywords that are currently trending. You can filter searches by location, device, and time.
When should you do keyword research?
Keyword research is a critical component of any SEO campaign. It's also one of the most overlooked aspects of the whole process. A common misconception is that keyword research only takes place before you start writing content. However, keyword research is important throughout the entire process. You should always be doing keyword research, but you should also be doing it after you write a new piece of content. This is because once you've registered the content, you can use the keyword research results to help you optimize that content. Keyword research is one of the best ways to find the right keywords to target when creating content. After all, if you're writing about the wrong topic, you will not achieve the desired results.
Frequently asked questions about keyword research.
Q: When is the best time to do keyword research?
A: You need to find out what your competitors are doing before you start your campaign. You'll miss opportunities if you're beginning your campaign too early.
Q: How can I determine what keywords my competitors rank for?
A: You can go to Google Keyword Planner and use that tool to find your competitors' keywords. Also, you can go to their site and use the 'Sitemap' tool in Google Webmaster Tools to see what keywords they're targeting.
Q: Do you recommend doing keyword research before or after you start an ad campaign?
A: Do it before you start your campaign. It will allow you to come up with a great strategy.
Myths about keyword research
1. Keyword research will take a long time.
2. You should always use the most competitive keywords.
3. You will not succeed if you don't do keyword research.
Conclusion
When you first start a new blog, it's hard to know where to focus your energy. Hundreds of thousands of blogs are out there, and only a handful will make a dime. That means you must be strategic in deciding which ones to focus on. There's nothing worse than starting a blog and having no idea how to get people to visit your site. You need to know your audience and what keywords they use to find other things online. Once you have your keywords figured out, it's time to start writing.