When it comes to satisfying demanding home consumers, there is no alternative for quality, elegance, comfort, and ease. On the other hand, actual trends are shifting in the way things are done from one time to another. Their creation is a reaction to what individuals believe to be essential in their houses. Trends tend to last for a long time. Unfortunately, choosing among the broad spectrum of products available to satisfy those demands, on the other hand, may be tricky. That's why we've prepared a list to help you out. Check out these current fashion trends to have more ideas on contemporary home building.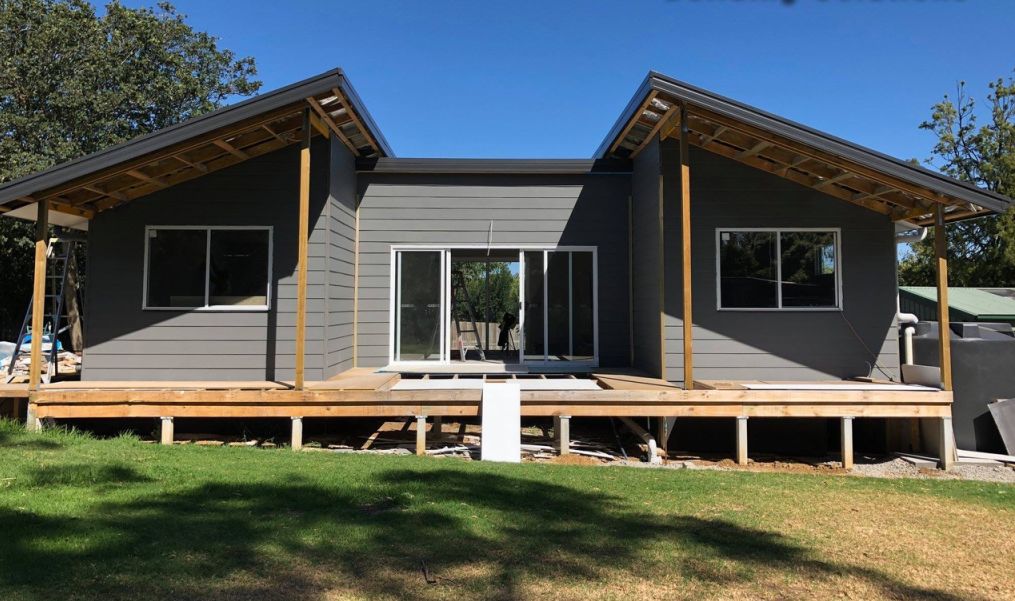 It's All About Tech
Sensors are taking over the globe, and these delicate little tattletales are capable of controlling anything from your lights to your room temperature with relative ease and swiftness. For example, light sensors detect when you enter a room and automatically switch on the lights. Your thermostat can see the hot, humid air surrounding your westside windows and shut the curtains to keep the room cool and comfortable. Nonetheless, having all of these beautiful sensors doing their job without any cooperation can be a prescription for catastrophe.
Homeowners are ready to spend money on cutting-edge technology that will make their life simpler and enable them to save more money in the process. For example, people may choose a single device that allows them to manage electronics, security, lighting, and temperature all from their iPad or iPhone rather than several devices.
To provide homeowners with complete command over their living environment, there is a need for systems that incorporate everything. That is the responsibility of an electronics contractor. No matter your position in the home construction industry, it is good to either become one or get to know one.
Revolutionized TVs
The cathode ray tube, used in older televisions and monitors, took up a significant amount of space in such devices (remember that massive space at the back of the screen). The flat-screen revolution of today has altered all of that. Unlike in the past, displays can now be placed virtually everywhere. Depending on your preference, you can even have them drift down or emerge from the floor using innovative technology. Improve upon this by having them instantly fold out of the way or in a new direction to use one screen in various locations.
Growing Focus on Sustainability
Renewable energy sources such as solar panels and wind turbines are continuing to transform the home energy industry. According to a court decision, for example, polar panels are already required on all new California houses since last year. While you are unlikely to see the same level of enthusiasm for sustainability from other states just soon, homeowners and house purchasers are very keen on homes that consume less water and energy.
The need for systems that control power usage is likewise growing, as is the supply. These power management systems detect and adjust variables that influence energy use to decrease utility costs and prevent stress and strain on HVAC systems.
Personal Resorts Are All the Rage
People are beginning to see that the yard has traditionally been a neglected piece of real estate. Buildings that open out immediately to the backyard or terraces with pizza ovens and fire pits are becoming more popular in the effort to make every square foot of real estate usable and liveable. Backyards are indeed costly, but the bright light of the limelight comes at a cost: The outdoor kitchen could cost more than the kitchen in your ideal home.
As you plan your at-home resort, consider using stone floors or decorative concrete finishes to add interest. The use of raw or rusty steel as retainers and ornamental elements in conjunction with ipe wood for decking is becoming more popular. As a result, pools will always feature this area, even though temperatures can reach 200 degrees in the summer. So if you're also keen on building your own resort experience, make sure to contact an expert custom-pool builder.
Of course, all the refinements in the world will not make up for poor quality and inefficient processes. Making them the basis upon which you construct your style, comfort, and convenience will ensure that you do not make mistakes. Homeowners today are more pragmatic than they have ever been. They are more concerned with constructing pleasant and convenient houses equipped with high-tech amenities than just increasing the size of the buildings.
They are more concerned with usefulness and long-term durability than they are with the lowest possible price. They also realize that a high price does not always imply a high level of quality. Instead, they concentrate on the characteristics that will improve their quality of life and increase value over time.