While this might seem like a no-brainer, choosing the perfect location is essential for creating a dedicated space. This is because when you're in your environment, you can control everything that could potentially distract you.
Without a dedicated workspace, it's easy to be distracted by the things around you, and the lack of organization can add to this problem. Working in a space where you have all your tools and materials at hand will be much easier for you to stay organized to get more work done.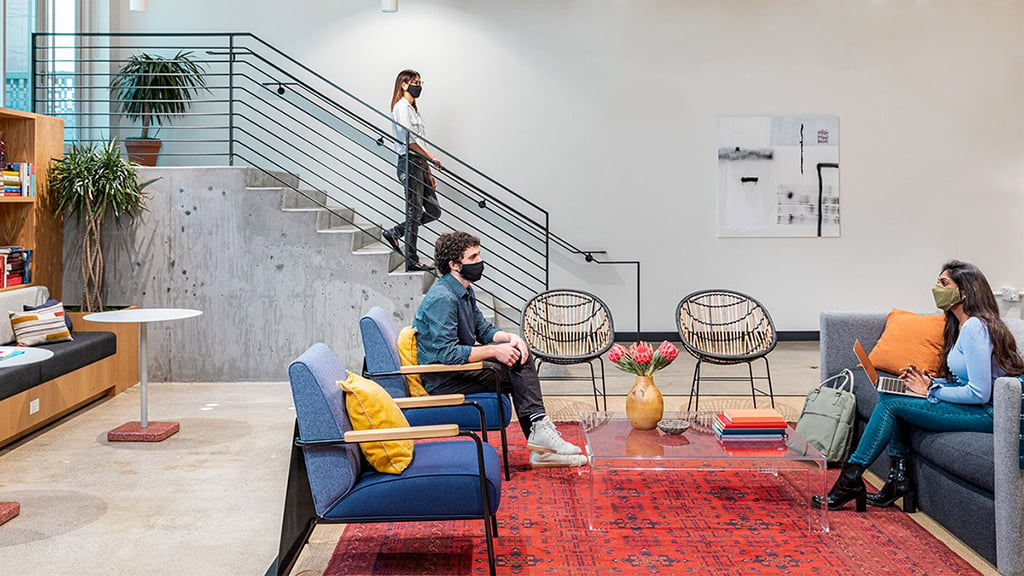 Being comfortable while you're at work can help you be more productive because it makes it easier to focus on your tasks. You won't have to worry about what's happening outside the window or how long until you take a break.
You must always have what you need to complete your tasks to avoid getting distracted by these small details. That said, here are five must-haves of any dedicated workspace that will make it much easier for you to eliminate distractions and keep your focus:
1. An Ergonomic Chair and Desk
While this might sound like a luxury, investing in the right pieces of furniture to work on will allow you to sit comfortably throughout the day. Doing so can help you avoid developing back pain that might come from sitting for long periods on uncomfortable chairs or even couches.
This could also be an excellent opportunity to design the interior of your workspace, such as getting industrial office furniture that is just to your liking. Since you're working at home, always ensure that you're using a comfortable chair because if it hurts your back or isn't high enough, it can also take away from your productivity.
2. A Good Lighting System
It might seem minor, but a sound lighting system is essential to every workspace. A good lighting system will help you stay focused because if your surroundings offer the right amount of brightness and contrast, it means you can easily transition from working at nighttime to daytime without straining your eyes.
Plus, a sound lighting system will also keep you from being distracted by the standard household lights that automatically come on at night. That's why it's crucial to find a sound lighting system for your workspace that won't keep you from working when the time comes.
3. Noise-canceling Headphones
It might be evident to people already working from their homes, but noise-canceling headphones are a must-have to any workspace. This is because, if you're working from home, it's too easy to get distracted by the kids playing around or even the pets that are looking for your attention.
By having noise-canceling headphones, you can block out all the distractions and only focus on what matters—your work. Even if you're not in a shared space like an office, having little gadgets like this will be an essential part of your workspace.
4. A Printer or Scanner
You might not think this is an essential aspect of your workspace, but it's surprising how often you'll need to print or scan something for work. If you don't have a printer or scanner handy, then you'll be forced to go out and find one, which can derail your productivity.
Of course, you don't have to spend a fortune on a printer or scanner, but if you can get one that's going to last for many years, it will be well worth the money. This is because you'll only have to invest in one of these devices rather than having to keep replacing them or wasting more time looking for places with complimentary printing services.
5. A Filing System
Having a filing system is just as important as having an ergonomic workspace. If you don't have any way of keeping track of the papers that need to be filed away, it's going to make your life a lot more difficult when you see a stack of paperwork on your desk and no place to put it.
The key to productivity is good organization skills. If you're able to file away paperwork and important documents quickly, then you'll always know where everything is. Not only that, but it will be easier for you to identify what needs to be taken care of right away, which means you can spend less time managing your tasks.
When you finally have everything you need to create a dedicated workspace for yourself, all that would be left to do is make sure that you stay committed to using it. Admittedly, it can be challenging to adjust to a new space; but once you do, it will only get easier to stay focused and motivated.
When everything is set up precisely the way you want it, working away from distractions will no longer be an issue because now, staying focused on your task is the only thing you have to worry about.